The Greenway Business Improvement District (BID)
EXECUTIVE SUMMARY
A vibrant public space and economic driver, the Rose Kennedy Greenway is a key asset to Boston residents, businesses, tourists, and the public sector. The Greenway is made up of 17 acres of public space in downtown Boston created when the elevated central highway artery was relocated underground. It is a linear series of parks and gardens that reconnected Boston's neighborhoods and has become one of America's foremost urban parks.
The Greenway welcomes more than a million visitors annually – from neighborhoods throughout Boston and beyond – who attend events, ride the carousel, patronize food vendors, or just come to take a break during their workday.
THE HISTORY OF GREENWAY FINANCING
Despite efforts over the years, the Greenway has never been supported by a long-term funding plan. Since its inception, the Greenway has been financed by a series of leases with the Commonwealth of Massachusetts and supplemented by the Conservancy's own fundraising and revenue as well as unstructured contributions from abutters.
Today, a sustainable, fair, and long-term solution is now possible through a collaboration with the Commonwealth of Massachusetts, City of Boston, Greenway Conservancy, and abutter properties to fund the costs of the Greenway. This foundation of this arrangement, including the initiation of a BID campaign, came together through a memorandum of understanding facilitated by public sector leaders and A Better City representing the abutter community in June 2017.
A Greenway BID is the mechanism that will allow abutters to contribute directly towards Greenway costs – helping protect and support the arts, programming, and greenery that make up this gem of downtown.
A BETTER CITY & THE GREENWAY EFFORT 
A Better City is a nonprofit organization made up of a diverse group of business leaders united around a common goal — to enhance Boston and the region's economic health, competitiveness, vibrancy, sustainability and quality of life. A Better City has a long history of influence on shaping the Greenway, helping to craft its master plan and design. The very founding of A Better City was rooted in the need to preserve, protect, and enhance this important asset. A Better City led a robust process to develop a detailed plan for the potential BID, including boundary lines, a management plan, and a formula for individual contributions. We have been heartened by the enthusiastic support this effort has received from business and community stakeholders.
ADDITIONAL INFORMATION ON THE GREENWAY BID
-        Greenway BID Improvement Plan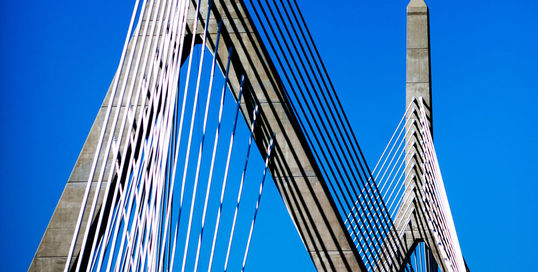 Mission
A Better City advances Boston's and the region's economic health, access, sustainability, and quality of life through applied research, planning, targeted services, and advocacy.
In pursuit of its mission, A Better City brings together work in the three core program areas of Transportation and Infrastructure, Land Use and Development, and Energy and the Environment.