Year End Report
The graphs below represent the tremendous growth and reductions that the Challenge for Sustainability has realized. Stay tuned for annual reports that will review total number of best practices adopted, numerical reductions, story highlights and award winners.
Growth of the Program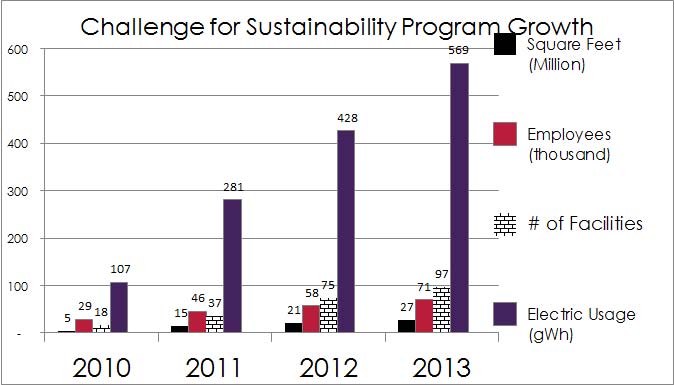 The graphs below represent a percentage increase or decrease in the portfolio's total consumption over one year along with their 'real life' equivalents.
Carbon
Total carbon reductions from 2009-2012 = 15,000 tons or 1 convention center each year.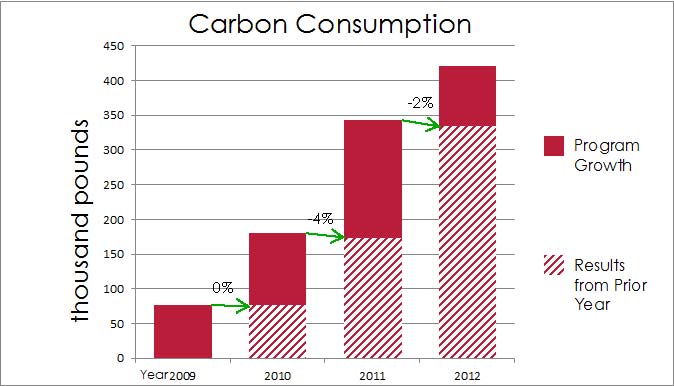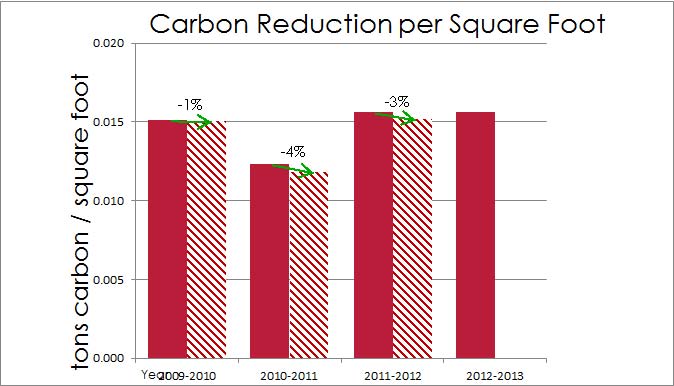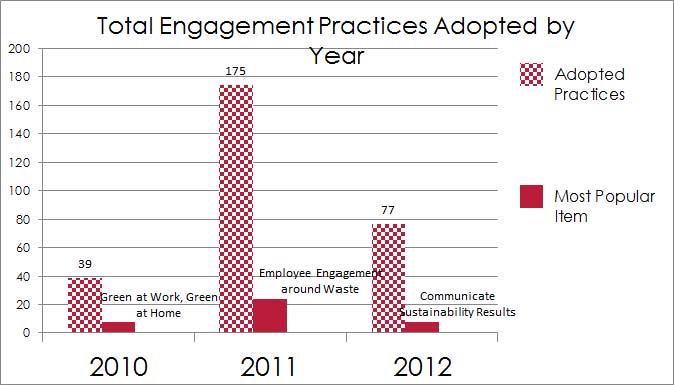 Energy
Total electric reductions from 2009-2012 = 28 gWh (gigawatts)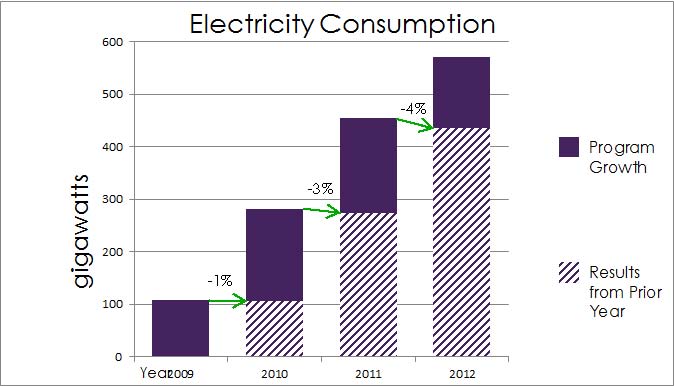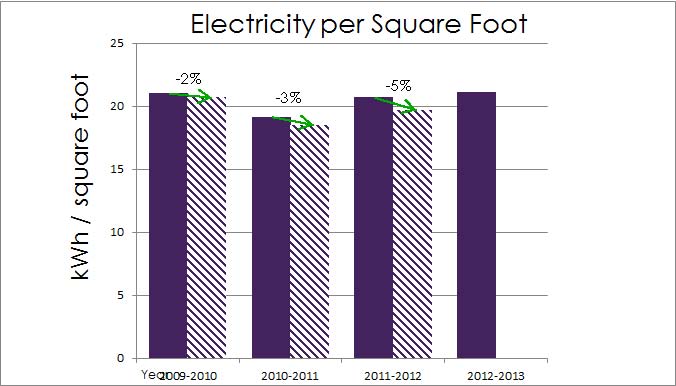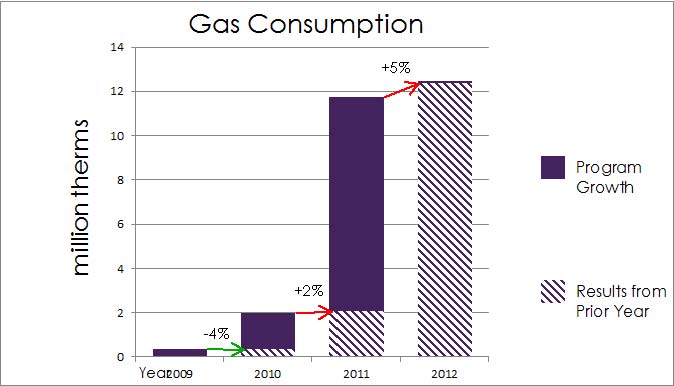 Total steam reductions from 2009-2012 = 15 million pounds of steam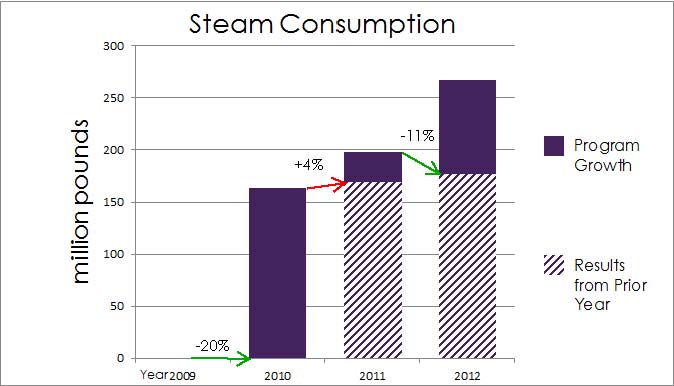 Total oil reductions from 2009-2012 = 50,000 gallons of oil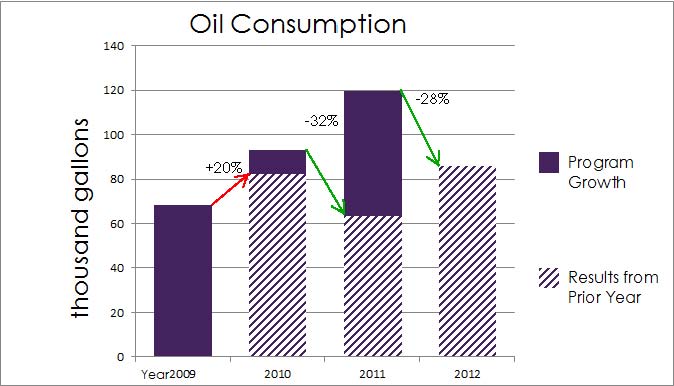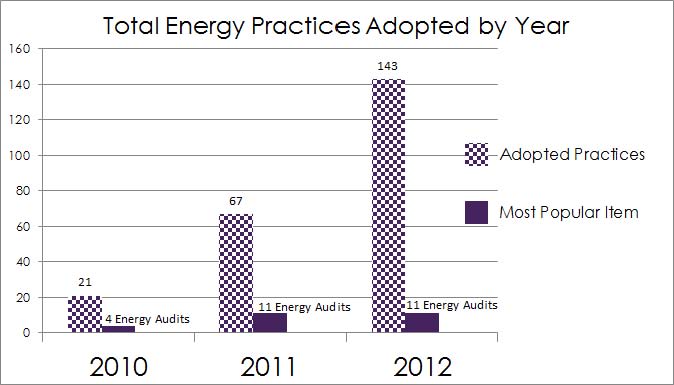 Water
Total water reductions from 2009-1012 = 3 million cubic feet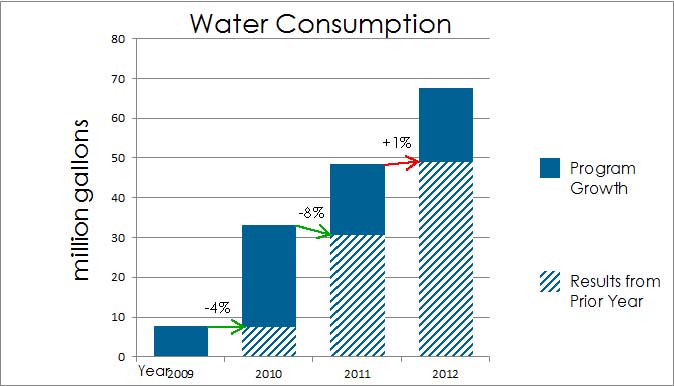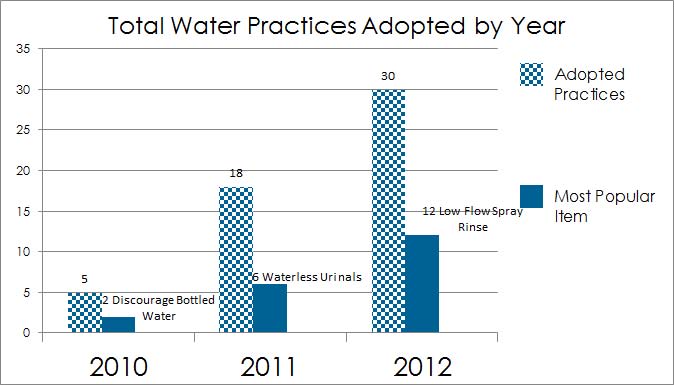 Solid Waste
Total solid waste reductions from 2009-2012 = 900 tons